Butterfly Game Ƹ̴Ӂ̴Ʒ, a multiplayer 3D butterfly game. Paint your wings and fly to find flowers in this beautiful 3d multiplayer game. Drink nectar, meet other butterflies and make hungry caterpillars together.




Gamevial, play web games online now.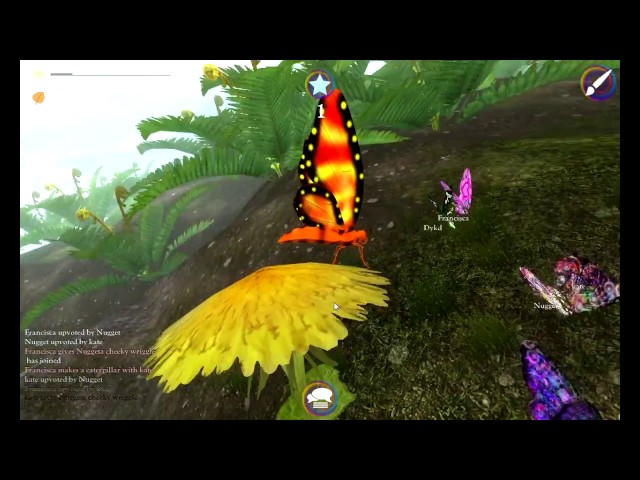 Please help us Upvote on Greenlight!
Available on Google Play:
Butterfly Game, Multiplayer Butterfly online game- fly, drink, paint wings and chat
The original and first Multiplayer Butterfly Game - fly about in this beautiful butterfly 3D MMO. Drink nectar from flowers to build your wings colors and paint new wings. Meet and chat to other butterflies even make caterpillars together sharing your wing art. ARROWS or WASD to fly/walk eveything else MOUSE 1. Stunning levels to explore in this butterfly game.
www.gamevial.com
Gamevial, play web games online now.