Team Tanks, awesome online multiplayer tanks game. Ultimate Tank games 3D stunt battle action, free play MMO game. TeamTanks, Armageddon, new devastating weapons, battle callender, may the best team win!




Gamevial, play web games online now.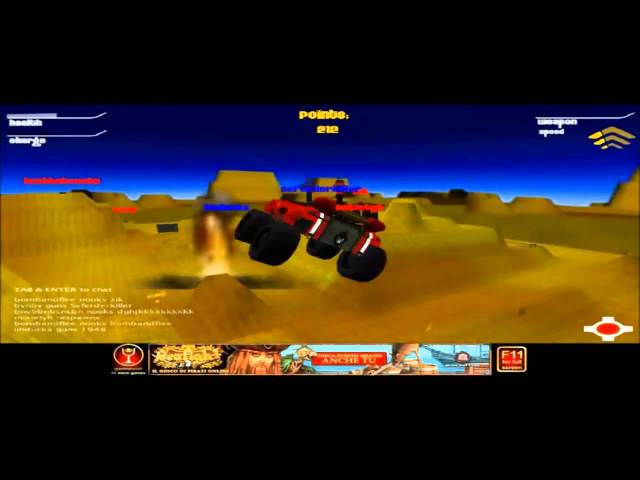 Download Now!
We have been a hit with the big boy stick, our webplayer technology has been dropped by the browser companies. This game doesn not work right now in browser, please try one of our html5, download or Android games.
We are working hard on ways to get our games back to you!
Team Tanks version:3.0
Download Instructions
Full free download of Team Tanks Game. Click above link and save the zip file, browse to zip file, right click zip, then extract to where you would like to keep amd play it from. To start the game double click the file "Team Tanks.exe".
TeamTanks, Armageddon (Online Multiplayer Tank Game)
TeamTanks multiplayer tank game, the ultimate online 3D team tank battle action game. Team play tanks battle fun- drive, shoot & flip style your battle tank to tactical Armageddon Victory with a collection of devastating nextgen weapons. Instructions in game. Pickup nextgen tank weapons and battle the enemy tanks, capture the light towers to win.
Causal Controls:ARROW keys to drive, CTRL to shoot, hold CTRL Secondary, SPACE to flip
Pro Controls: WASD keys to drive, MOUSE to aim, MOUSE 1 shoot, MOUSE 2 Aim/Secondary, SPACE to flip
Use SPACE to jump and flip trick your Team Tank to build tank charge for better tank performance and even superchange! Gamevial's Team Tanks awesome online multiplayer Tank Game, free MMO stunt fun battle action game, work as a team with your fellow team tanks to win the game. The team that captures the most light towers wins. There are a wealth of team tactics in TeamTanks online multiplayer tank game and devastating weapons to master, may the best team win. For official game news, features and HIGHSCORES visit our official TeamTanks game website
www.teamtanks.com
www.gamevial.com
Gamevial, play web games online now.