Uberthon Multicombat Game, Teamtanks Next Gen Sequel




Gamevial, jouer des jeux web en ligne dès maintenant.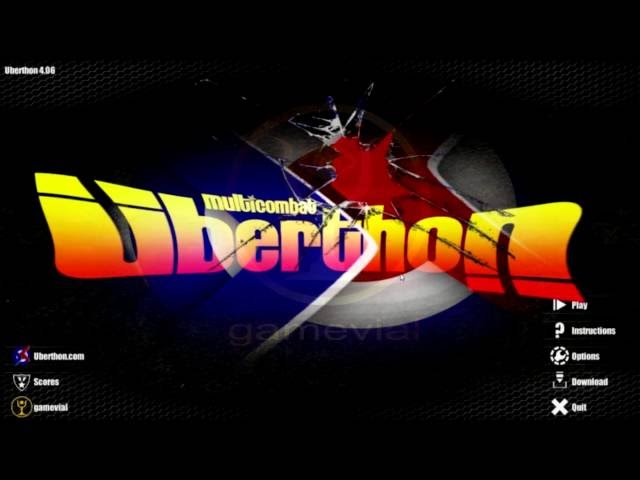 Download Now!
We have been a hit with the big boy stick, our webplayer technology has been dropped by the browser companies. This game doesn not work right now in browser, please try one of our html5, download or Android games.
We are working hard on ways to get our games back to you!
Uberthon version:4.10
Download Instructions
Full free download of Uberthon Game. Click above link and save the zip file, browse to zip file, right click zip, then extract to where you would like to keep amd play it from. To start the game double click the file "Uberthon.exe".
Uberthon Multicombat Game , a mutli genre & multiplayer 3D online game
Experience multiplayer combat gaming at its best in this multi genre 3D shoot em up. This is the long aticipated sequel to our TeamTanks game sucess. A vast array of devasting next gen weaponry to explore in this online battle game, featuring; flamethrowers, notoriusly BIG guns, tesla weaponry, a plethora of rockets & missiles, a unified field stealth device, lasers, tactical nukes, singularity and quantum weapons to name a few. Master any or all of our multicombat genres, a multiple vehicle game, playmodes include- Drone, TeamTank and soon... Trooper, a fully fledged Tank Style Techinician reporting for duty, Sir. This game is in open Beta, so new content is being created and tested live!
www.gamevial.com
Gamevial, jouer des jeux web en ligne dès maintenant.